The importance of the gates in each home can be simple mention. In addition to giving you security and privacy, a gate must offer style and add commercial value to the property, which is why your choice is of the utmost importance.
Many homeowners choose an aluminum gate over other materials, which is why we mentioned above. In addition, their weight is lighter, they are visually more attractive due to the glossy material, and they last pretty long with proper maintenance.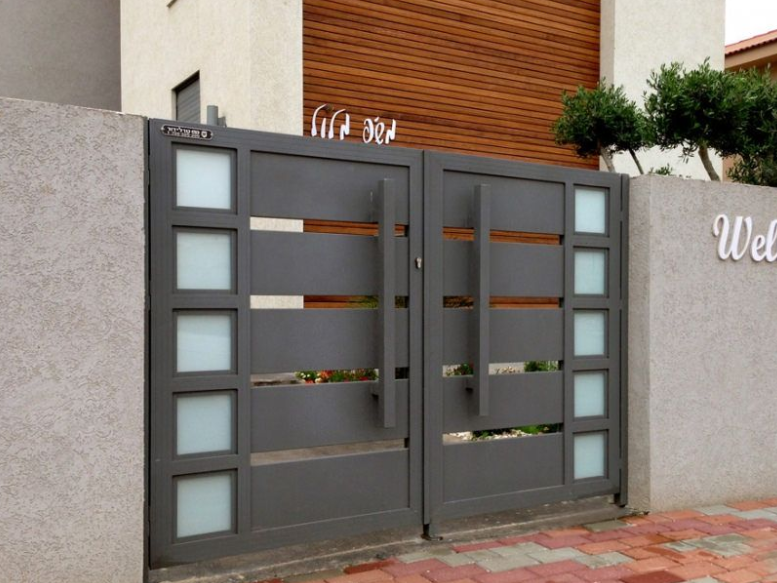 Aluminum gates are usually installed with a powder coat finish or a coat of paint. Still, we recommend the first option more because, even though the paint coat is cheaper, it is counterproductive in the long term since the color is more susceptible to erosion over time, and a powder coating is more durable.
High-quality brands can remain beautiful even 20 years later.
Aluminum is not vulnerable to corrosion, so aluminum fences do not rust, unlike steel.
They also do not deteriorate or fade like a wooden door.
You don't need to worry about the effect of humidity or sunlight damaging it over time.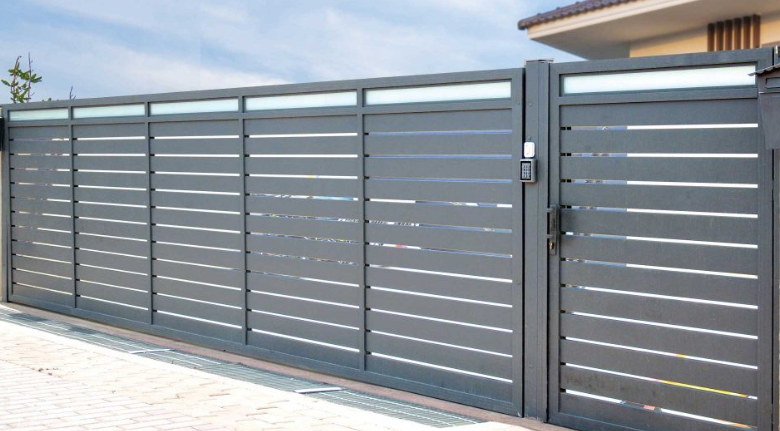 Steel is almost three times heavier than aluminum.
And, of all metals, aluminum has the most resistance to weight.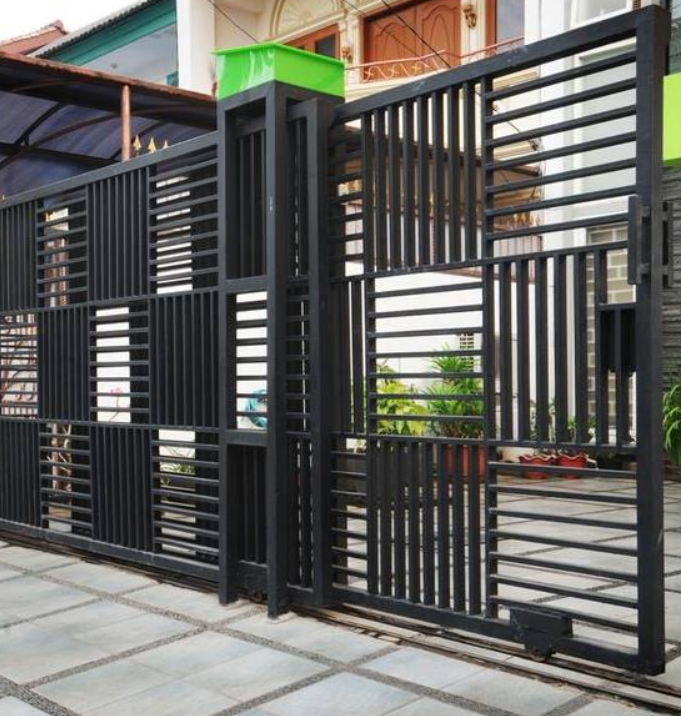 In addition to being easier to install.
There are too many designs to choose from!
And all of them will always make your home look amazing.
Here are more ideas for aluminum gates: